ABOUT US
Our mission at The Good Rub is to provide comprehensive, holistic, and organic tools for people battling chronic, life-altering pain and discomfort. Our team meticulously researches, curates, and utilizes the best organically sourced raw materials to handcraft the most functional products intended to address your needs. We understand, firsthand, the challenges of living with chronic pain and swelling; our products are designed to provide relief from inflammation and muscle and joint soreness using the four main herbs in our formulas, Arnica and Calendula Flowers, Comfrey Root, and St. John Wort. Dive into our range of products and take the first step towards a life free from pain, swelling, and inflammation. Your comfort is our priority.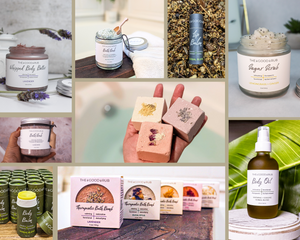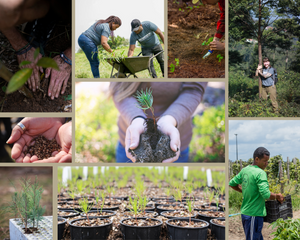 ESG STATEMENT
At The Good Rub, our ethos is firmly rooted in environmental, social, and governance (ESG) principles. Our body care formulations utilize organic, plant-based ingredients, underlining our unwavering commitment to the planet and well-being of its inhabitants. We prioritize packaging solutions crafted from reusable and recyclable materials, underscoring our dedication to minimizing environmental impact. Our intellectual pursuits in sustainable body care innovation are ceaseless and are driven by a profound understanding of our role in the global ecosystem. Beyond our products, we aspire to enlighten and foster an informed community, highlighting the symbiotic relationship between nature's generosity and responsible consumption. Your trust in us is a testament to a shared vision of sustainable personal care.
DIVERSITY STATEMENT
At The Good Rub, we embrace diversity as an indispensable element of our essence. Recognizing that the tapestry of human experience enriches our collective wisdom, we place profound care for people at the forefront of our operations. Every product reflects the myriad of perspectives and insights sourced from our diverse team. Our commitment extends beyond mere inclusivity; it's an affirmation of the unique value each individual brings. By intertwining intellectual rigor with a compassionate approach, we aim to create body care solutions that resonate universally, honoring and celebrating the vast spectrum of human identity. Through knowledge and empathy, we forge a more inclusive personal world.